We Impact lives through our own personal stories!
We Aspire to be greater than our yesterday because the future requires the best version of us!
We Motivate others by being positive, ambitious and dedicated to giving 100% daily!
Motivational Speaker, Life Coach, Navy Engineering Officer
Xspose Your Vision Workshop
      Shirkydra is a highly energetic, passionate, and intentional Motivational Speaker, Life Transformation Coach, Author, #METOO Advocate, and Active Duty Navy Officer. After years of child sexual abuse, Shirkydra Roberts decided that who she created to protect herself is not who she wanted to be as an adult. During her pathway to mental peace, she found herself telling others about her story as a word of encouragement that empowered, transformed and widened perspective to her peers, friends, and family members. Eventually, she tapped into her passion and became the Founder and CEO of Impact, Aspire, Motivate Enterprises (I.A.M.E).
      She was born on February 10th 1990 in Dallas, Texas to a single-family home with her mother and two siblings. Although over her childhood years she experienced trauma, disappointments and failures, at the age of 20 God saved her and as she started her Spiritual walk with Christ, she started to see how God brought her through her life experiences in order to impact and motivate others to not just be delivered and healed from their past, but to use their past as the gift that it is.
      Shirkydra's courage and determination has inspired fans worldwide and helped countless audiences break through, to discover their own untapped talents and infinite potential.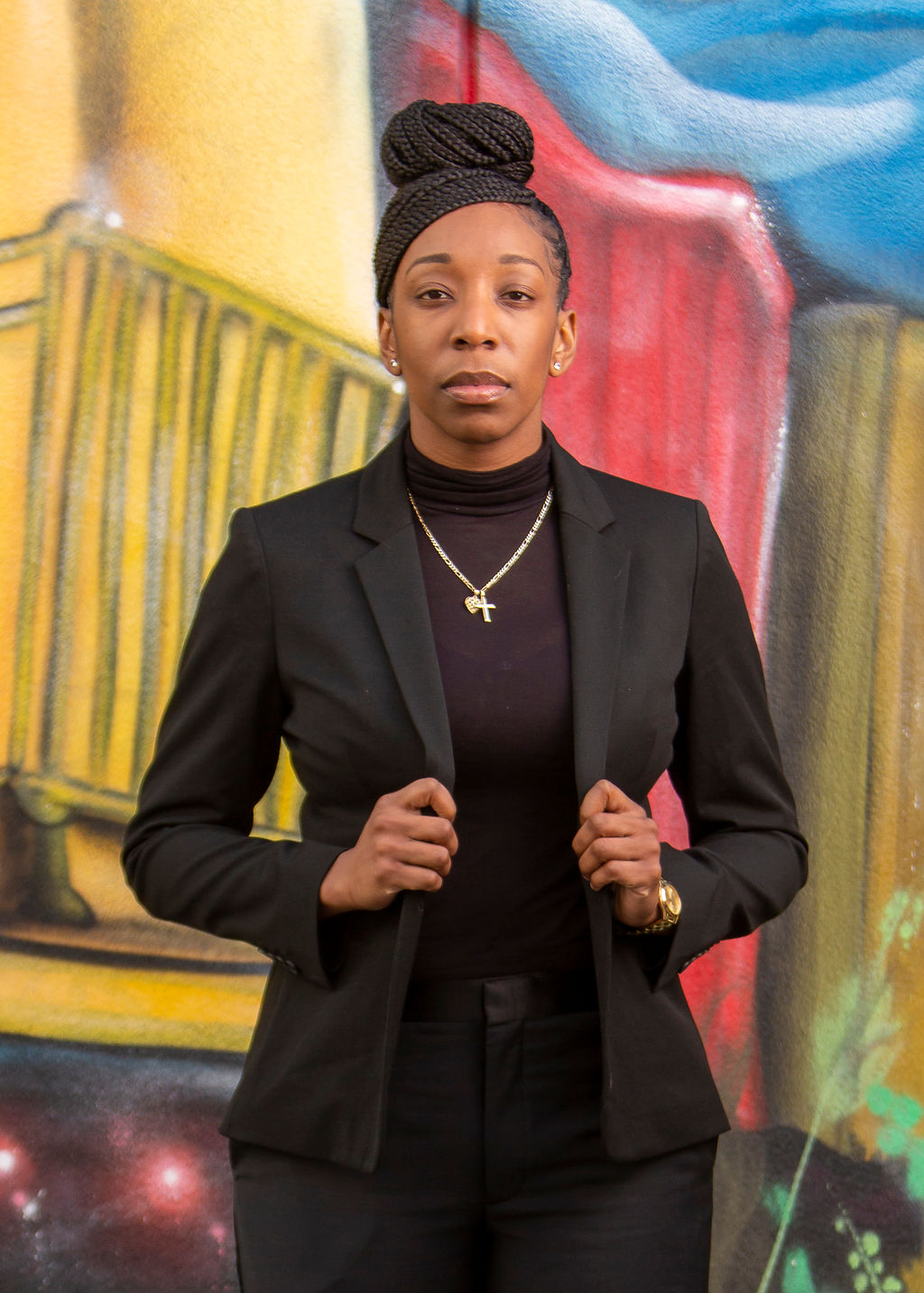 Growing up, I did not know who I was and what I wanted out of life outside of being SAFE! I wanted the little girl in me to see that life was worth living although life presented nothing but pain at first. As I got older, I realized that although the traumatic experiences stopped, it was up to me to change the impact those experiences had on my life. 
I have spent years learning how to heal, train new beliefs, and develop healthy life styles that push individuals and teams to operate at their max potential DAILY for max RESULTS!  YOU nor your TEAM can produce more, be different, or reach your goals without working on SELF first. 
I have worked with corporate teams, speakers, coaches, military leaders, entrepreneurs, non-profits, and educators on developing strategies that create healthy work environments that promote diversity, inclusion, equality, and mental health. All it takes is one voice, one shift, one idea, or one safe place to transform a life, a business, and a legacy forever.  
Give your audience ENERGY that
sparks action! 
" She uses thought provoking questions that will impact perspective and ownership within her audience pertaining to resilience, motivation, and desired purpose. She brings her personal experiences as a survivor from child sexual abuse, sexism, racism, and the daily challenges that came with rising through the ranks as an African American woman in the engineering field to inspire and train leaders how to create safe, motivating, and resilient environments that drive team members to start and end their day with 100% effort. She aims to influence ideas, production, progress, and impact within a team or business to increase sales, production, and team cohesion. She ask specific questions that allows for the audience to give their perspective while getting professional feedback from other members to ensure her attendees get a chance to not just hear the conversation but become part of the conversation." 
"Being confident of this very thing, that he which hath begun a good work in you will perform it until the day of Jesus Christ:"
– Philippians 1:6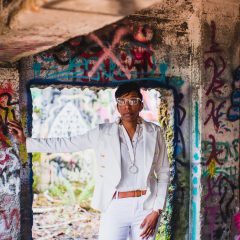 "Dear Brain You Have My Attention"
"Thinking back, I remember when I had my first Aha! moment, realizing that my heart was whole but my mind was not." – Shirkydra
In Dear Brain, You Have My Attention, I take you along side my present experience as I journey through my Cognitive Process Therapy sessions in hopes of finding a whole version of myself. I had spent years healing from childhood trauma but eventually reached a season that was unfamiliar, uncertain and that required my extra attention.
"I wrote this book with you in mind! If you have had to ask yourself the question "Am I normal", I am talking to you…US! This book is for children, adults, teens, all genders, and all VICTORS who have battled being loved or have wanted to love beyond the mental block, built from any form of trauma."
In Dear Brain, You Have My Attention, I share my experience of combining Faith and  Psychotherapy to get to a place of wholeness- mind, body, and soul. My hope is that my story will inspire you to go deeper in your healing journey from trauma to find your voice, your purpose, and your passion with the intent of living a life that is a direct reflection of why God created you to be who you will become!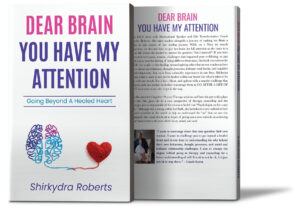 "Just Unwrap It"
" How do I find my purpose? is a question many people ask because they tend to look for their purpose in the future instead of realizing how their gift is part of their past" – Shirkydra 
In Just Unwrap It, I share a unique perspective on how to fuel a future of purpose after experiencing trauma and pain in the past.s a transformational experience about discovering the gift that is inside of you that you have yet to unwrap. We constantly find ourselves in search of our purpose, gifts, or reason for existence. We go through different conflicts, challenges, or traumas throughout life and we don't always channel the emotions and feelings from these experiences in the right areas of our lives.
"We all have a gift, we just havent unwrapped it yet because it might be wrapped in pain"" – Shirkydra
In this book, you will learn about my own battles with struggling with being molested, suicidal, and fearful of the things that once had a hold on me. I woke up one day and decided that my life was not over and that what happened to me did not have to become me. When you read this book, I hope you look back over your life to realize how much God took your Pain and is about to turn it into your PURPOSE. Let's unwrap the gift inside of you and push you into your purpose!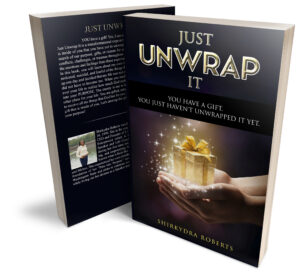 "What's a Word Worth"
" I did not know how to express myself so I found a way to say what I felt through poetry" – Kydra
In What's a Word Worth, I tell my story through a selection of poems because I did not know any other way to express my experience, and tribulations of my walk of life. These poems reflect my testimony. I had a desire to reach out to younger generations to show them that none of us are alone and we need the Love of Christ and His people to endure to the end and to come out of our own beginnings.
Proverbs 18:21 states, "Death and life are in the power of the tongue: and they that love it shall eat the fruit thereof." The way we express ourselves will produce life or death and that's exactly what these poems are about. Everything I write is something I've been through or I've been around to walk someone else through. "What's a Word Worth" consists of love, pain, endurance, long-suffering, growth, wisdom, and the Truth about moving and being lifted by Jesus Christ.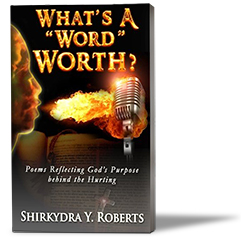 "Shirkydra shared with me her story of sexual abuse beginning at age 5, and how she went on to forgive and meet with her abuser. Today, this woman is in the US Navy and guess what? She SPEAKS! She speaks to Inspire. She speaks to give hope yet the most important piece I offered her was her ability to speak to empower others to HEAL! To Rise up to be the Women that God has created them to be. To overcome their pain and limitations and LIVE In their Greatness. This young woman has the ability to be on Oprah. To use National TV as a platform for her story and it's really NOT about the story itself, but it has everything to do with how she has used it to become who she is now. She is a powerhouse!"
"Shirkydra Roberts spoke at our school's (Kindergarten- 8th grade) Veterans Day assembly. She was confident and inspiring. She spoke eloquently about service and being true to oneself. Everyone was impressed by her wisdom. She was gracious and enthusiastic when students asked questions."
"You are one POWERFUL LEADER! To be fully present to your divine voice, Shirkydra Roberts, I had to stop recording; your message was extremely inspiring and motivating."
Check out some articles from around the web featuring Shirkydra and IAME.
Impact Aspire Motivate - Shirkydra Roberts
Interested in starting your own entrepreneurial journey in personal development but unsure what to expect? Then read up on our interview with Shirkydra Roberts…

Motivational Speaker, Life Transformation Coach, and Navy Engineering Officer…

Exploring Life & Business with Shirkydra Roberts of IAME
Today we'd like to introduce you to Shirkydra Roberts…

The Power in Healing from Childhood Sexual Abuse
I remember it like it was yesterday, the first time I was sexually abused as a child. I felt fear, loneliness…

MSJC Black Influences: Important Figures in Our Students' Lives
Shirkydra Roberts: Veteran, survivor, family…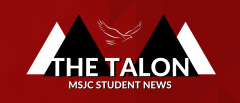 Shirkydra Y. Roberts, Founder, and CEO of Impact, Aspire, Motivate Enterprises (IAME)
You are a Motivational Speaker and Life Transformation Coach. Share your backstory…