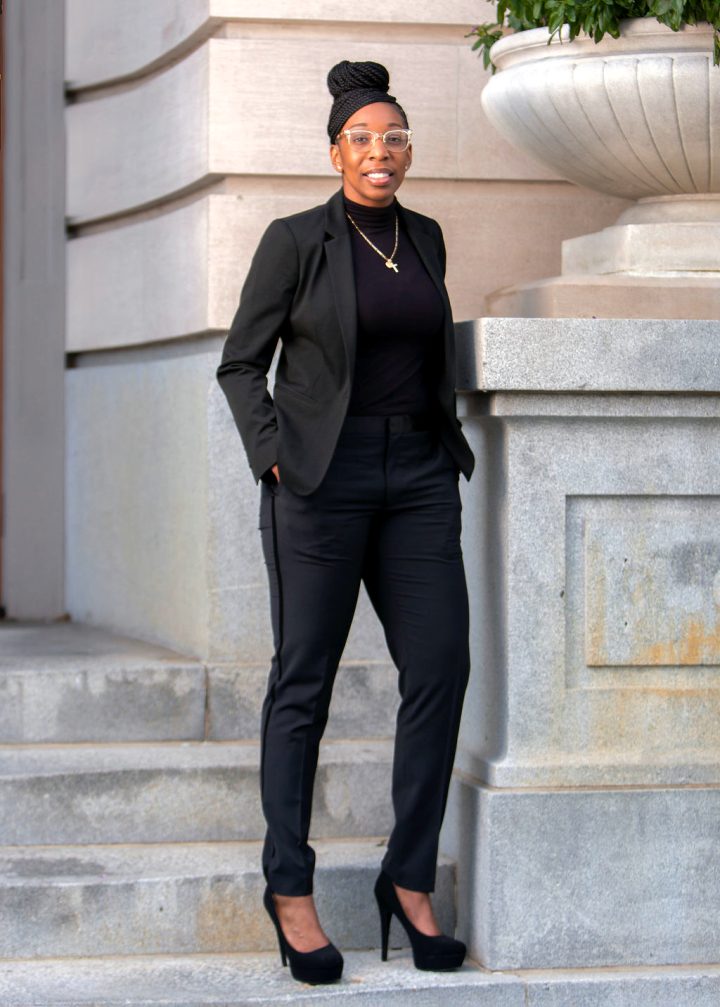 Shirkydra Roberts is the founder and CEO of Impact, Aspire, Motivate Enterprises (I.A.M.E.). She was born February 10, 1990; raised in a single-family home with her mother and two siblings in Dallas, TX. She has a B.A. in Psychology and is currently serving as an Engineering Officer in the United States Navy. When not in uniform, she is an Evangelist, Motivational Speaker, Life Transformation Coach, Podcaster, #METOO Advocate, and Published Author.
At age 20, God saved her and took her on a healing journey from child sexual abuse that eventually led to her discovering her heart's desire to speak to impact, motivate, and transform others with the intent of turning their pain into purpose by sharing her own experience. As she got older, and learned who God wanted her to be, she found herself speaking at Women Empowerment Conferences, Educational Facilities, Leadership Cohesion and Business Networking Events where lives were being changed and businesses developed.
She began writing as a means of healing which started her road to becoming an author while coaching others to do the same. To date, she has coached over 10 new authors across the globe. In 2015, she published her first book of poems called "What's a Word Worth". She started I.A.M.E. in 2018 which has become her platform as a Speaker and Coach. In 2019, she published her second book called "Just Unwrap It" which focuses on the gifts that we all have within us that we overlook due to pain, struggles, challenges, and lack of self-confidence. In 2021, she started her own podcast titled Beyond The Vision which has become a platform of influence and knowledge.
She has been featured on multiple podcasts, recovery blogs, webinars, multiple radio shows, Hollywood and Voyage Dallas Magazines. Shirkydra has spoken at numerous Women Conferences, High Schools, Middle Schools, Youth Development Seminars, Naval Ceremonies, and Leadership Development Events. 
She is currently residing in the state of Virginia.
Shirkydra is currently an Active Duty Naval Officer in the field of Engineering and knows what it takes to fight through daily struggles and how to empower her peers and subordinates to ensure that they can give every day 150 percent. She believes in channeling negative circumstances, energy, and battles into positive platforms towards being successful DAILY. When you change your mindset, you change your actions. When you change your actions, you change your ability to PROPEL!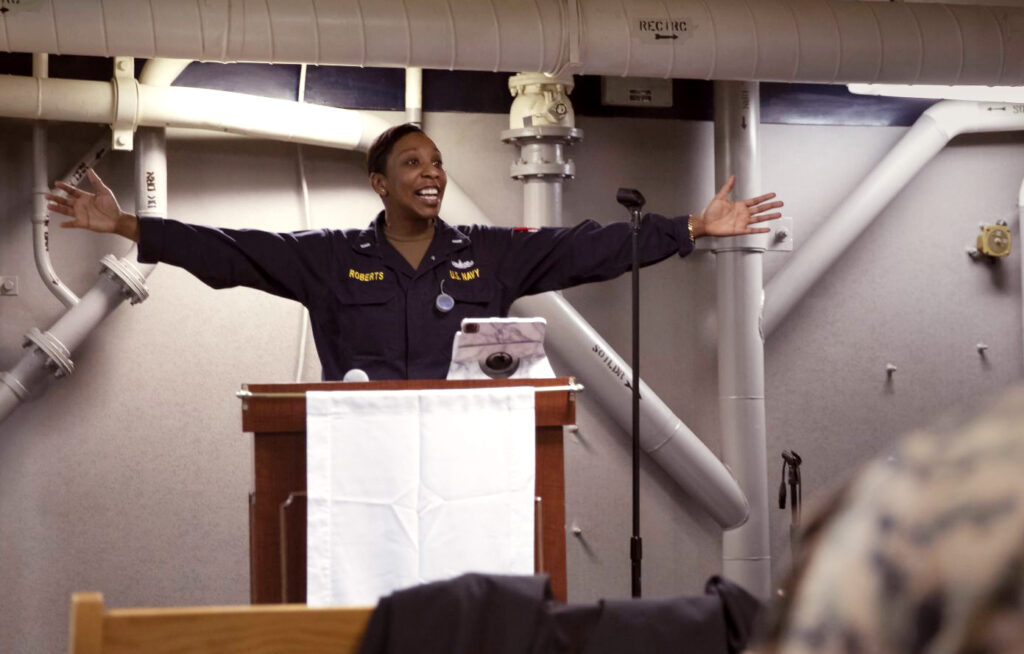 Shirkydra has spoken at numerous Women Conferences, Youth Development Seminars, Naval Ceremonies, and Leadership Development Events. She is very involved in her community in organizations such as Story Tent for Children, Home Start for the homeless and women's shelters.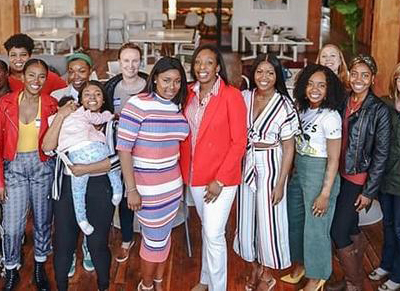 Shirkydra is available for women empowerment events, church conferences, leadership development conferences, business leadership development, as well as high school and college events. For more information: 

Check out Shirkydra's inspiring podcasts and videos
Beyond The Vision Podcast is a platform that was created to inspire, motivate, and encourage business owners, authors, visionaries, and executers to go beyond what they see. The host, Shirkydra Roberts, is intentional about connecting with her audience in order to push them beyond their limits to reach their destiny with power, passion, and purpose.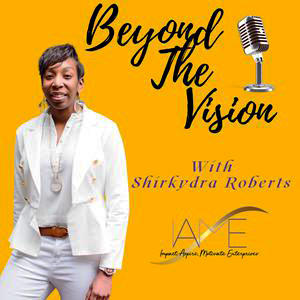 Shirkydra Roberts is a energetic Motivational Speaker, Life Transformation Coach, Evangelist, Active Duty Navy Engineer, and Author. Her energy is vibrant and she sets the tone of any room that she walks in!
On this channel, you will get her real, her authenticity, her 150%. She is on fire to help those that feel stuck, purposeless, and are in search for how to break free from being in non-productive states in life.